I want to share my configuration for HDR & SDR content and HyperionNG/RaspberryPi3. I made a very long way from utv007 & Rpi3 for SDR years ago. Well, SDR is not a problem but HDR is another story. This solution applies to 1080/4k PC movie player configuration only. Any nonstandard gaming FPS (freesync,gsync et) is not a concern: hardware for that solution doesn't exists yet beside almost analog one: the external capture camera.
On the market there are only two budget products that can handle it: HDFury x4 (1080 only but it's not so critical for Hyperion usage) and HDFury Diva. You can save yourself money and abandon testing other Chinese matrix/scallers/grabbers that suppose to do the same: they can't at least for now. HDR images that they outputs have bleak colors and are almost useless for our Ambilight experience. Ezcap I use is no better than them....but it allows one hack to make HDR working almost perfectly.
So you can buy one of HDFury devices or go for compromises: results are almost as good but not quite. And there is a need to output movie always in BT2020 color space (the solution I chose) or to switch configuration manually between HDR/SDR content (otherwise this would results in totally over-saturated colors).
Used hardware:
Rpi3->Rpi4, WS2801, ezcap 269, PC mediaplayer (mpc hc, latest madVR, oldie but a goldie myHTPC as frontend) with Flirc for remote control, nvidia gfx, HDR enabled TV/projector.
The scheme is on the picture below: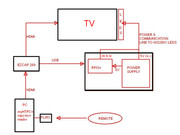 USB 2.0 is fully sufficient for Ezcap 269 in terms of speed (thanks to MJPEG compression) and power consumption (well, according to measures it's 0mA so it's probably powered by HDMI line).
USB bus usage for 1080/30 mode is very low even for USB 2.0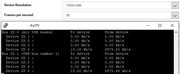 Some information about Ezcap 269: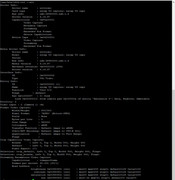 If the Ezcap is connected to USB2.0 it will report only MJPEG encoding: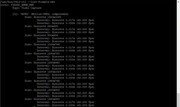 But when we connect it to USB3.0 YUV encoding is also available: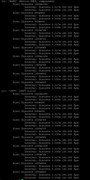 There are some significant differences between that grabber and solutions based on analog (or HDMI->analog) UTV007: picture quality and you don't have to set crop for a frame or manually calibrate colors (beside the trick for HDR).
Sorry for any spelling mistakes: English is not my primary.